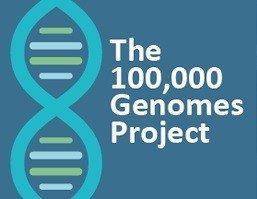 Angela Douglas MBE is Scientific Director of Cheshire and Merseyside Genetics Service and Clinical Program Director for NW Coast Genomic Medicine Centre, delivering the 100,000 Genome Project, has led the profession nationally as President of the British Society for Genetic Medicine (BSGM) and as Scientific Director for NHS E (NW).
Angela is a Member of the DH and Genomics England Rare Disease Advisory Groups, has represented Cheshire and Merseyside on the Medical Genetics CRG and is currently Chair of the Royal College of Pathologists Genetics Scientific Advisory Committee and Fellow of the RCPath and on Council. Angela was NHS Healthcare Scientist of the Year, 2015, is an Honorary Fellow of the Academy for Healthcare Science and in 2016, was awarded the Order of the British Empire (MBE) in the Queen's Birthday Honours.
We are delighted that Angela will be joining us at Didsbury SciBar on Monday 17th December to discuss the 100,000 Genomes Project and its transformation of the NHS.  She will cover the differences between genetics and genomics and  the conception of this revolutionary project.  She will also look at future of personalised medicine and what it will mean for society and our healthcare services.
Monday 17th December. 18:30 start. FREE admission. 
The Albert Club, Old Lansdowne Road, West Didsbury, Manchester M20 2PA
https://www.genomicsengland.co.uk/the-100000-genomes-project/