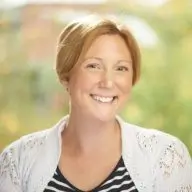 Social media often is a large part of our daily lives and psychologists have been increasingly interested in understanding how it affects us.
This session gives an overview of the scientific research on social media. This includes exploring how psychologists actually measure social media use, how social media use is related to well-being, and much more.
Dr Linda Kaye is a Reader in Psychology at Edge Hill University. She specialises in cyberpsychology, in particular how online settings promote social inclusion and well-being.
Linda is also one of four founding members and is currently Chair of the British Psychological Society's Cyberpsychology Section. Linda also has her own private consultancy company "The CyberDoctor" in which she has worked with a range of clients to help inform technological solutions and give psychological insight into their users' online experiences.
This is an online event – Register for FREE via Eventbrite